Dear friends,
Join us on Thursday, December 8th, for Girl Be Heard's 8th annual Gala celebration, Evolution! It will be one of the most meaningful and exciting evenings of the year. All funds raised will go towards our year-round programming that inspires girls and young women across the city and around the world to stand tall, speak out and BE HEARD!
Purchase your tickets at https://girlbeheard.org/gala-2022.
We look forward to celebrating with you!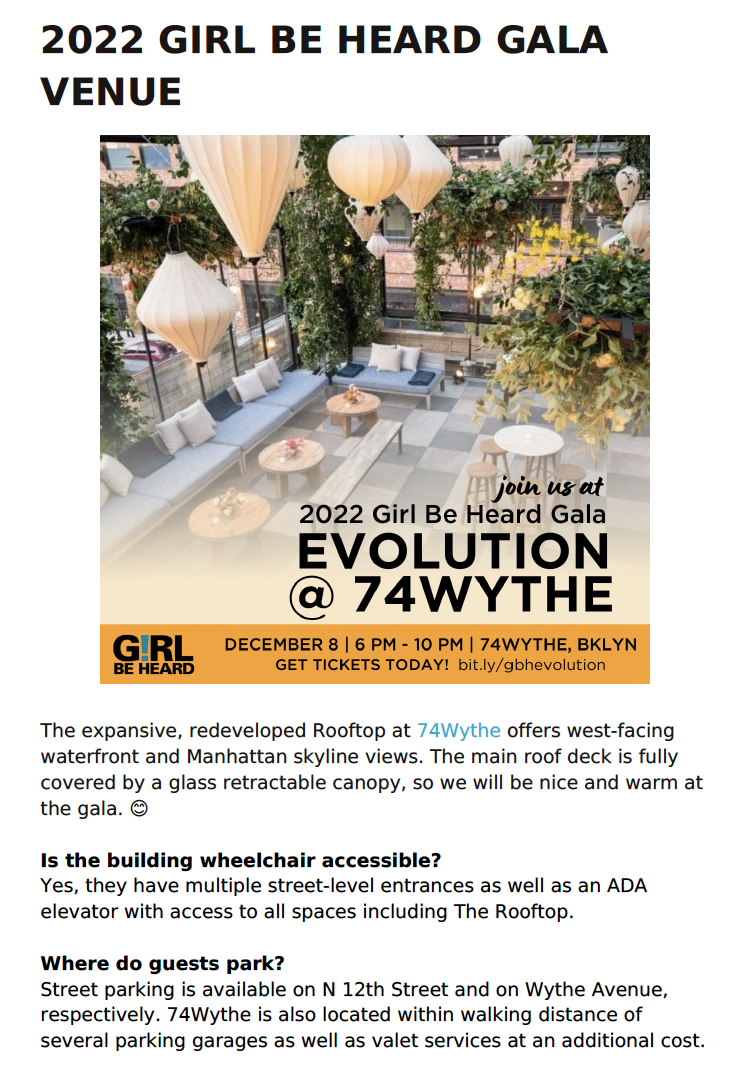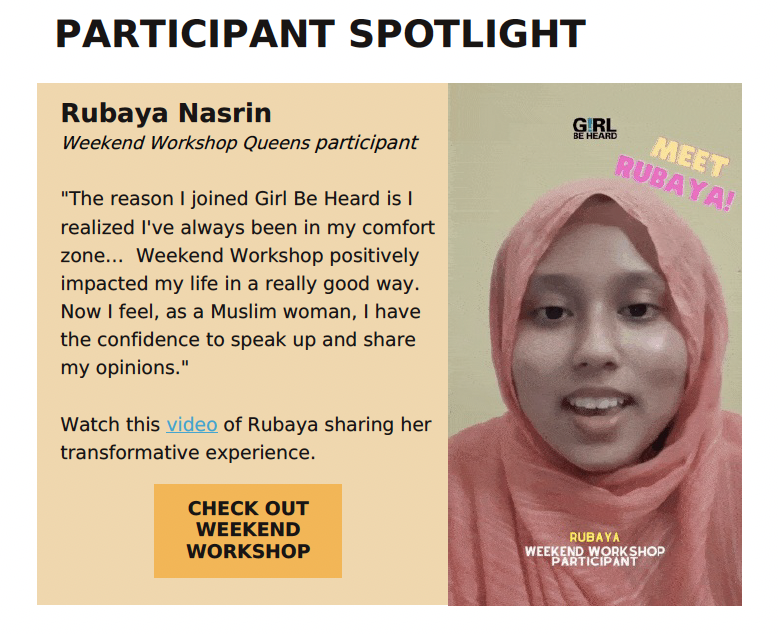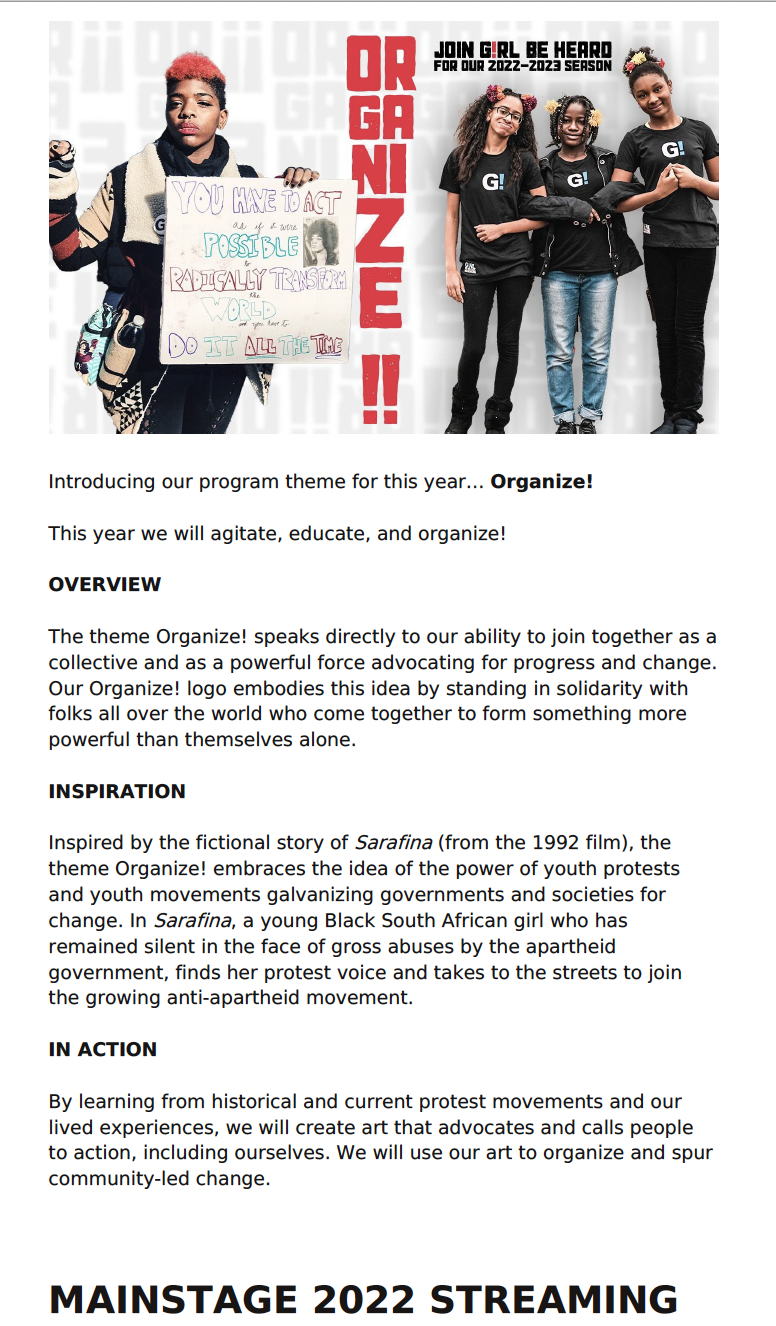 MainStage 2022, Voices Be Heard: The Musical is now streaming on YouTube! If you missed our live performance at The Space @ Irondale, Brooklyn last June, you can now watch the show along with exclusive behind-the-scenes interviews.
Voices Be Heard: The Musical follows the lives of six young women living separately in an old New York City apartment building and facing their own day-to-day struggles of survival in the bustling city. Caught up in their individual lives, they have become disconnected from others and even their dreams until one fateful night when a blackout strikes the building.